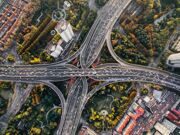 The project included analysis of hospitality market, commercial property rent market and perspective niches of e-commerce market. Key performance indicators were calculated for each field of development.
As a result of the project the investment memorandum and financial model that incorporates various scenarios of market dynamics.
Proposed development options were elaborated consistently with town planning restrictions concerning available land parcels, assumed measures of state support and investors.